We are pleased to announce the launch of our new
Risk advisory & Consulting service
which is led by
Ross Molyneux
.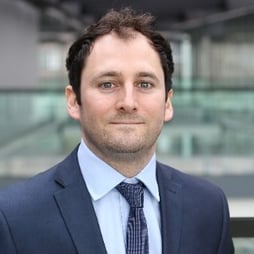 Ross has recently joined the FourthLine management team after spending the last 3 years as Director - Risk Advisory for KPMG New Zealand.
Ross has 15 years financial services risk & regulatory experience, 10 years representing the Big 4 both here in the UK & in Asia.
Working with a range of entities while being in New Zealand, Ross has led engagements ranging from internal audit co-source support, to preparing entities for acquisition through ensuring they meet licensing conditions via uplifts of frameworks and policies.
Choosing to return home in 2020, Ross is now supporting FourthLine's clients as they face current and future risk and regulatory challenges. You can read more about Ross' bio and client experience here.
This exciting leadership acquisition to the FourthLine team enhances our value proposition to our client partnerships building upon our core talent, resourcing and learning solutions.
Fourthline's new consulting capability enables the following new services to our clients:
Consulting service capability in financial risk & non-financial fields of specialisation.
Regulatory Support – CRD IV, CRR4, SMCR.
Enterprise Risk Framework Uplift Activities – Framework, Policy, Appetite, TOM, Risk Culture, 3LOD Integrity.
Controls Advisory
Enterprise, Business & Operational Resilience.
Financial Risk – including Capital Adequacy, Liquidity, Credit Risk, Recovery Resolution Planning, ICAAP reviews.
Regulatory reporting advisory.
Client Asset Compliance Advisory.
Customer Framework Uplifting.
Free technical advisory review
With the introduction of FourthLine's new consulting capability we are offering our active clients a free technical advisory review through the medium of a remote workshop attended by Ross with the goal of understanding and making recommendations to the current programme of work, but also providing you with some insight to the external market conditions and new emerging risk that might form part of your focus going forward.
If you are interested in setting up a free risk consulting technical review with Ross, please submit
this form
. We will then get in touch with you to set up a web call with you when convenient.